FSU 2021 Football Preview: Norvell Era Year 2
It's the end of August which means FSU Football is right around the corner. We can agree that 2020 sucked. Covid sucks and FSU football continues to suck. FSU went 3-6 and had our third straight losing season. That's enough of me being a downer. 2021 is a new year for FSU. We have been busy in the transfer portal and hoping this is the year to right the ship and start building FSU back to where we belong….the top of College Football.
Here is my quick breakdown of our 2021 schedule/predictions. The rest of the crew will give their predictions on social media and the pod (because I will annoy them and make them do it).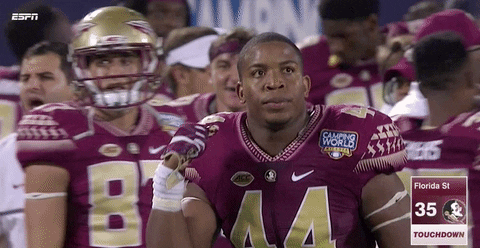 Game 1: Notre Dame (9/5/2021)
DOAK will be rocking on Sunday night for this primetime game with Notre Dame who is currently ranked #7. We will need the support since we have been outscored 84-39 in our last two games against the Irish. Last year we hung around for a bit but I'm expecting a different outcome this year. I hate to say it but FSU will start 0-1 for the fifth straight year. ND wins 34-24.
Game 2: Jacksonville St. (9/11/2021)
Noles will have their second game of the year six days later against Jacksonville St. Noles will probably be coming off an emotional high but should still get the W and improve to 1-1! FSU wins 38-14.
Game 3: @ Wake Forest (9/18/2021)
Jeff Cameron has called this one of the most important games of the year if the Noles want to find six wins to be bowl eligible. He is correct as this game at Snuggie Hill will be important if FSU wants to find 6-7 wins this season. Never thought the season would depend so much on a game at Wake. I say the Noles get revenge after 2019's loss. FSU gets a huge win 21-17.
Game 4: Louisville (9/25/2021)
FSU's winning streak against the Cardinals was snapped last year after an ugly 48-16 loss. Cardinals return to Tallahassee where Milton and the Noles will start a new winning streak. Milton throws for at least 3 TD's this game. FSU wins 35-21.
Game 5: Syracuse (10/2/2021)
Noles are currently 3-1 in my book as we start October and the Orange come to town. FSU is 11-2 all-time against Syracuse and has never lost to them at Doak. I think that trend continues and the Noles continue to impress and improve to 4-1. FSU wins 31-13.
Game 6: @ UNC (10/9/2021)
I was at the FSU/UNC game last year. The best half of football we played all year. Then it got way too close and we held on to a 31-28 win. UNC and Mack Brown have revenge on their mind. Mack Brown still has never beaten his alma mater. UNC will be the second top ten opponent FSU faces at this point and I hate to say it…Mack gets his first W against the Noles. UNC wins 30-24.
Game 7: UMass (10/23/2021)
FSU is 4-2 heading into the bye week before facing UMass at home. All I know about UMass is sorry ass Walt Bell is their head coach. Give me the Noles big. FSU wins 45-14.
Game 8: @ Clemson (10/30/2021)
FSU is 5-2 heading into the brutal final five games of the season. They start this stretch with #2 Clemson. We have lost five straight to Clemson and haven't beaten them since 2014. I was at that OT thriller. FSU will make it more competitive than years passed but they aren't winning. Clemson wins 38-21.
Game 9: NC State (11/6/2021)
Noles return home to start November against N.C. State. This feels like a solid 3:30 kickoff in November which sounds nice at this moment. It will be a big game for FSU because it will lock in their sixth win and guarantee the Noles head to a bowl game (last one was the crap game against Arizona State in 2019). FSU wins 24-16.
Game 10: Miami (11/13/2021)
Muck Fiami. I have been seeing those shirts since I was a kid. Miami has won the last four games against us after we beat them for seven straight. It pains me to think they will hit five straight against us. I don't think FSU can break the streak this year. I would love for them to prove me wrong. Miami wins 24-21.
Game 11: @ Boston College (11/20/2021)
Noles round out ACC play against Boston College on the road. FSU has BC's number winning the last 9 out of 10 against the Eagles. The lone loss the past decade was on my birthday in 2017 (Thanks guys). I think FSU finishes ACC play even at 4-4. FSU wins 34-17.
Game 12: @ Florida (11/27/2021)
FSU resumes its normal regular season against 11th ranked Florida. We are on a two game skid against the Gators after winning five straight. I would love for the streak to end but I'm not confident that is going to happen, especially on the road. I don't predict a blowout but not a win either. UF wins 27-20
I have the Noles finishing the season 7-5 (4-4 in the ACC) and will be going back to a bowl game. Not the ideal season but it would be an improvement and a step in the right direction. I would love for them to shock me and go 10-2. I'm excited for another college football season and of course...tailgates!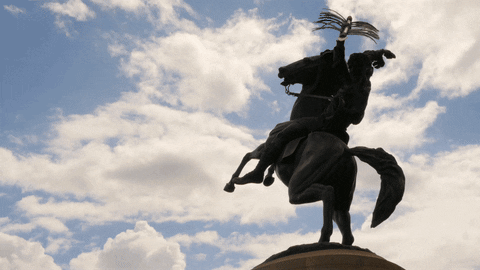 How do you think FSU will do this year? Cheers and always...GO NOLES!!
While you're here, check out the podcast- Cup to Cup | The Comedy Podcast. New episodes every Tuesday!
#FSU #GoNoles #NoleFamily #CollegeFootball #Tallahassee #cuptocupshow